Wheeler & Wilson Special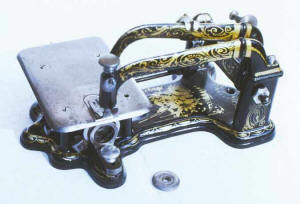 The March 2012 issue of ISMACS News was a special focussing on the Wheeler & Wilson Sewing Machine Company. Below are collected the Wheeler & Wilson articles from that issue.
Wheeler & Wilson's Support for the British War in Africa

... how to tell what you have ...

Like all the great designs, the Wheeler & Wilson D9 was widely copied and cloned.

... the long and short of it ...

James House's Number 8

James Alford House & Henry Alonzo House and their contributions to the sewing machine

... inherited 1866 Number 1 in a mirrored bowfront cabinet ...