ISMACS International
International Sewing Machine Collectors' Society
Research

Manufacturers

If your sewing machine, accessory, or ephemera has a name on it, this is the place to start. If we don't have a listing for the name, please use the search function to see if there is any mention of it on our site.

General Information

Toy Sewing Machine Information




About Us

ISMACS News Magazine

ISMACS News

ISMACS News is the magazine of the International Sewing Machine Collectors' Society published four times a year for society members.

Feature Issue

ISMACS Membership

Joining ISMACS

The International Sewing Machine Collectors' Society is the premiere sewing machine collector's group. A quarterly magazine and access to our annual sewing machine auction are but two membership benefits.

ISMACS Email Digest

Joining the Email Digest

The ISMACS Email Digest is the place to ask all your sewing machine questions. You will be greeted by the internet's finest people and your enquiries will be answered by leading experts.
Class 29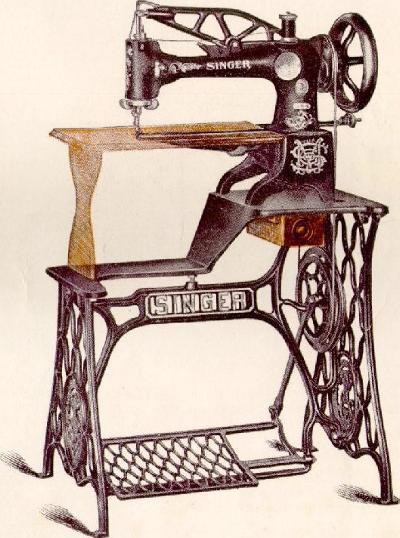 (Picture Courtesy of Dorothy Brumleve)
Model 29-4

For Leather Stitching
In the whole range of leather stitching this is one of the handiest machines ever invented.
It is extensively used all over the world for Boot and Shoe repairing, Furriers' work, Slipper binding, Harness work, etc.
The stitching is performed at the extreme outer end of the arm, which may be inserted into the interior of very small and long apertures like toes of shoes and boot-legs etc.
The machine is unequaled for repairing boots and shoes and will stitch closer to the toe of a boot than any other; it will use waxed and coarse thread, making a tight seam; it also uses a fine needle and thread.
An adjustable wooden table, measuring eighteen by twelve inches, is provided and enables use of the machine as a flat-bed for plain sewing.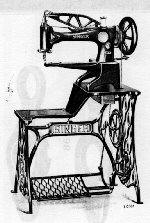 29K-4
1902 - 1906
MACHINE No. 29K-4
For Shoe Repairing, Putting in Gores, etc. Needle descends 1/8 inch from end of lower arm which is 1 inch deep and 1 inch across. Has upper feed only, which moves the work in any desired direction.
| | |
| --- | --- |
| 29K-58 | 29K-60 |
| 29K-62 | 29K-70 |
| 29K-71 | 29K-73 |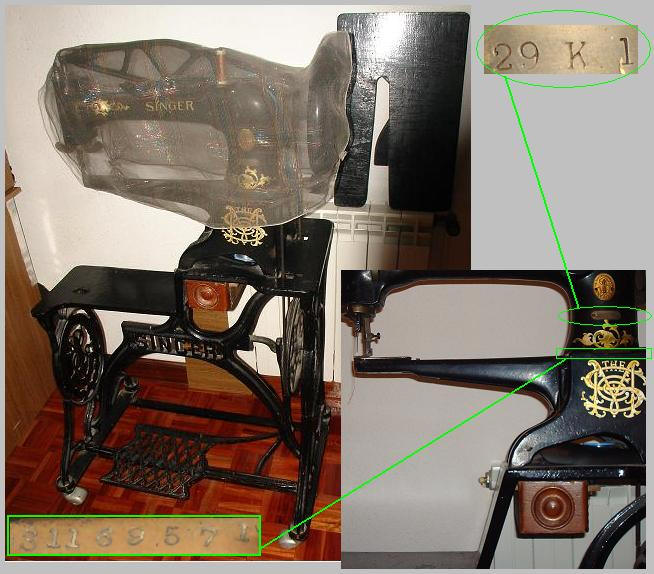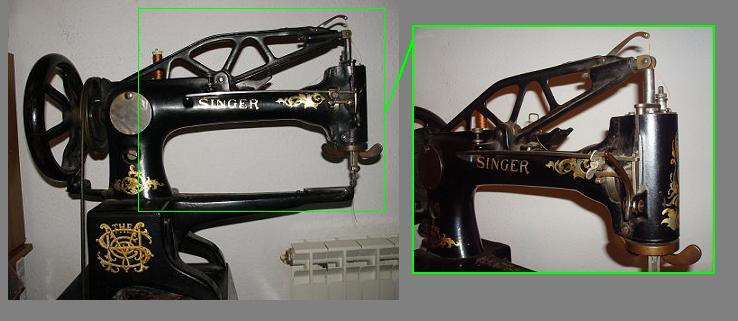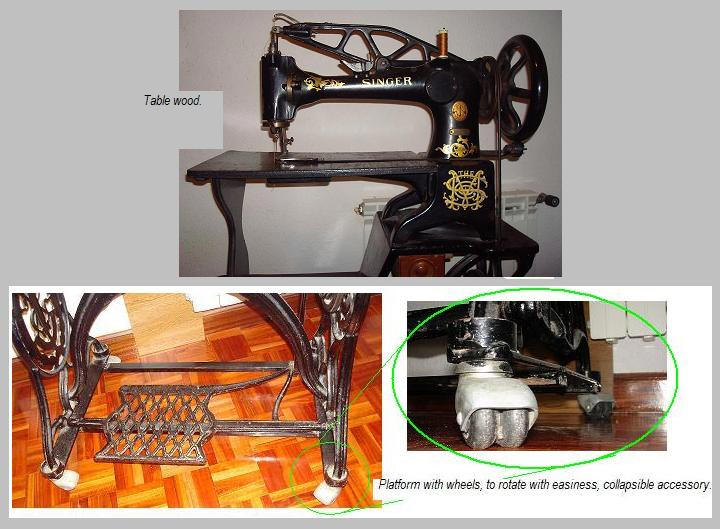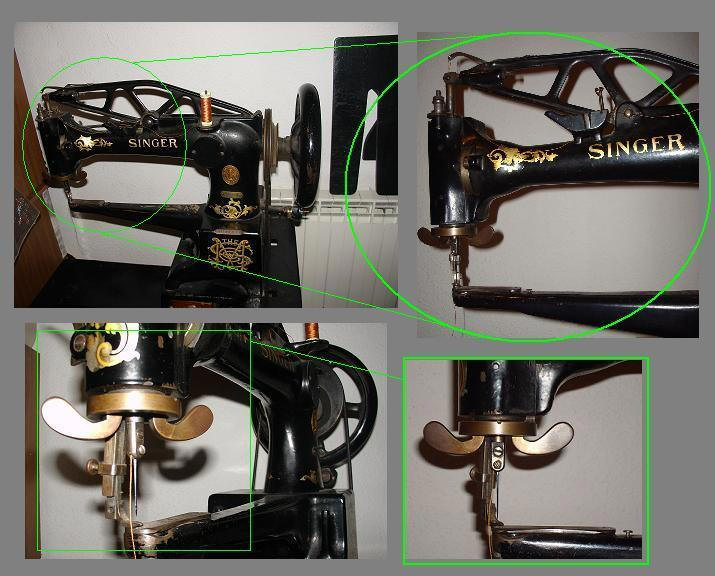 Joining Us

About Us
ISMACS is an organization totally independent of all sewing-machine manufacturers, past or present and is not affiliated with any of the companies mentioned in these pages. Please Note: Do not contact any ISMACS official in an attempt to solicit a valuation - it is not possible other than by hands-on assessment and your request will be ignored.