Class 29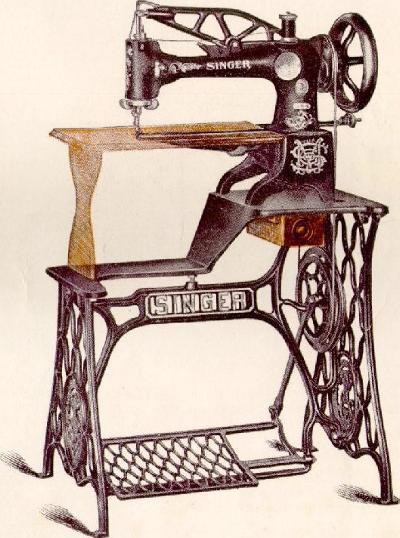 Model 29-4

For Leather Stitching
In the whole range of leather stitching this is one of the handiest machines ever invented.
It is extensively used all over the world for Boot and Shoe repairing, Furriers' work, Slipper binding, Harness work, etc.
The stitching is performed at the extreme outer end of the arm, which may be inserted into the interior of very small and long apertures like toes of shoes and boot-legs etc.
The machine is unequaled for repairing boots and shoes and will stitch closer to the toe of a boot than any other; it will use waxed and coarse thread, making a tight seam; it also uses a fine needle and thread.
An adjustable wooden table, measuring eighteen by twelve inches, is provided and enables use of the machine as a flat-bed for plain sewing.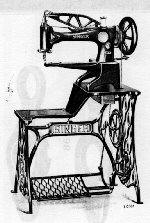 MACHINE No. 29K-4
For Shoe Repairing, Putting in Gores, etc. Needle descends 1/8 inch from end of lower arm which is 1 inch deep and 1 inch across. Has upper feed only, which moves the work in any desired direction.