Table No. 312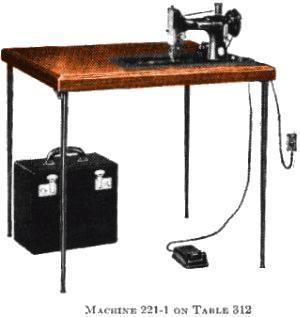 221s
This folding metal table is an ideal companion to the 221 portable for the small home or apartment. It has a recess which allows the 221 machine to fit flush with the table top, offering ample room for your sewing materials.
A cover which matches the birch top takes the place of the machine, to provide a sturdy, smooth top table for a bridge game or general utility purposes.
The Following Compliments of Sharon Reese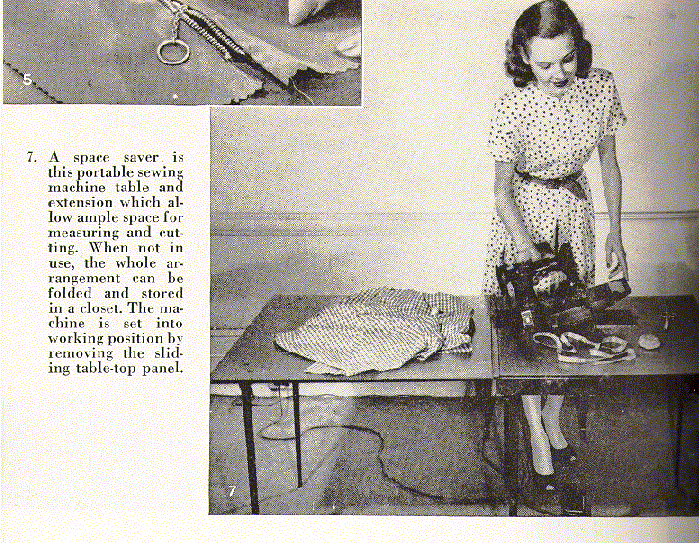 I got this picture from a book called "Woman's Home Companion Household Book" dated 1948. This book covers all aspects of homemaking (cooking, decorating, using space efficiently, sewing etc.) and is meant to deal "comprehensively with the challenging subject of home maintenance and repair.
The extension has only two legs and attaches to the side of a regular featherweight card table. Both featherweight models 308 and 312 came with extensions. The extensions were models 308 1/2 or 312 1/2.
I've only seen two of these in real life. I spotted them both being used as display tables at a garage sale. The owner used to work for Singer in the 1960's. Unfortunately for me, she knew their value and wasn't about to sell.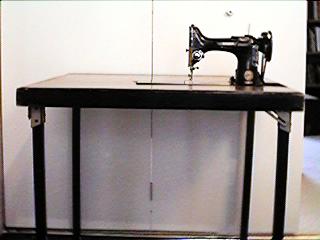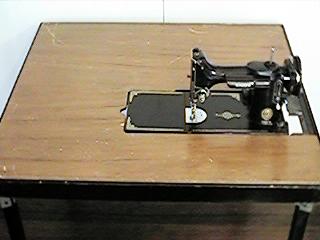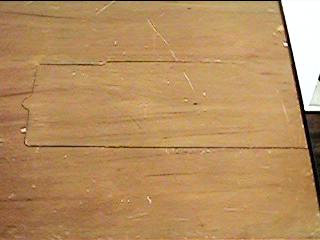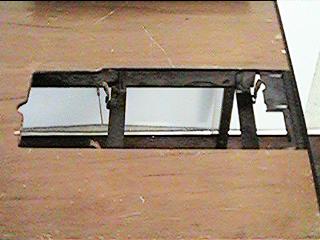 *Cutout sizes vary slightly among tables. The overall shape is the same, however.