The Most Important Sewing Machine Find This Century

ISMACS News
Issue 93
July 2008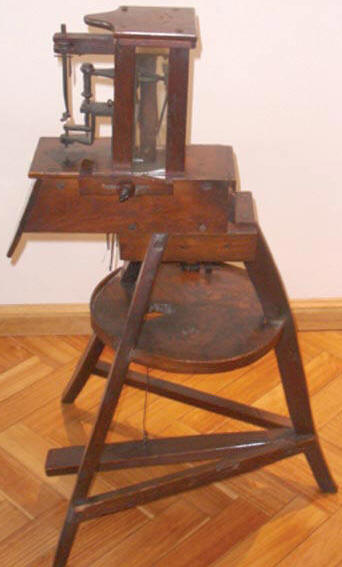 What is probably the most important find this century has surfaced in South America. Actually the machine was discovered quite some years ago but its significance wasn't appreciated until early this year.
The machine in question is a Thimonnier dating back to the 1830s built by Barthelemy Thimonnier - one of few true claimants to the title of inventor of the .
But let's get to the story of the discovery first It all revolves around the clothing business of Albert Sassoon. His family started by importing fabrics from England then got into manufacturing shirts and later was licensed by Van Heusen in America and later by Pierre Cardin in France.
With all this rapid growth came the need to expand and around 35 years ago the business bought a building that had belonged to a French company Amongst the stock left in the building was the Thimonnier machine but the real significance of the find wasn't appreciated until Albert saw an article which had been printed in the Paris magazine Le Petit Journal dated in 1907 giving Barthelemy Thimonnier credit for inventing the .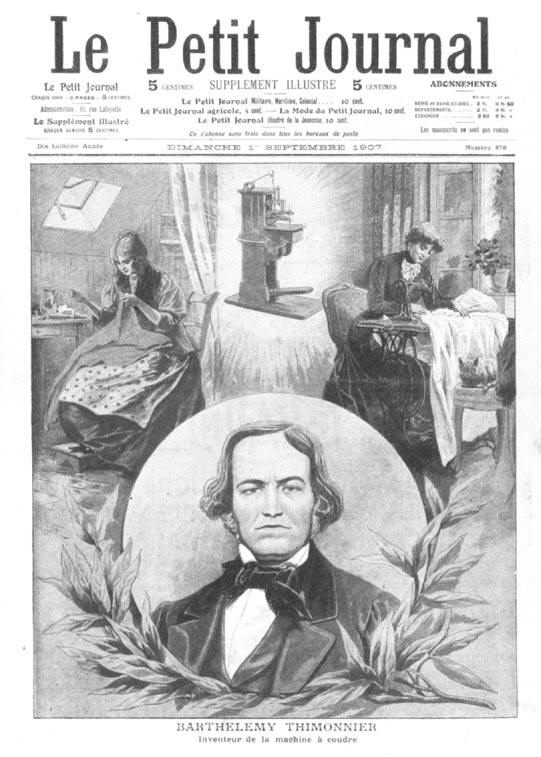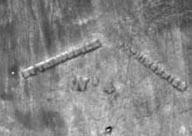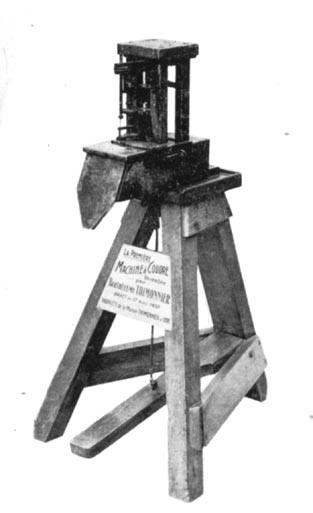 The machine is a little of a mystery
Barthelemy Thimonnier made his first basic machine in 1830 and then produced a series of improvements. Just where this recently discovered model fits in isn't clear.
It has "No 4" stamped on the top and this I initially thought referred to the fourth variation of machine produced. But looking carefully at pictures of other existing principally those in the Lyon Museum in France - the South American machine is certainly a lot more like the number one model than those which followed it and I am now wondering whether this could be a serial number indicating that it was actually the fourth machine ever made.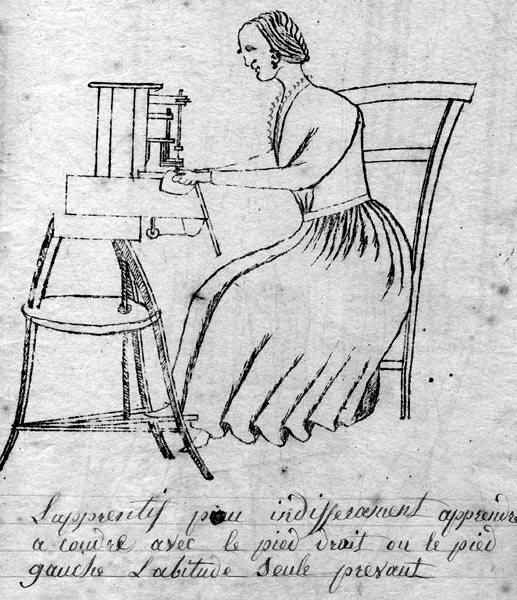 Just a little about the great man himself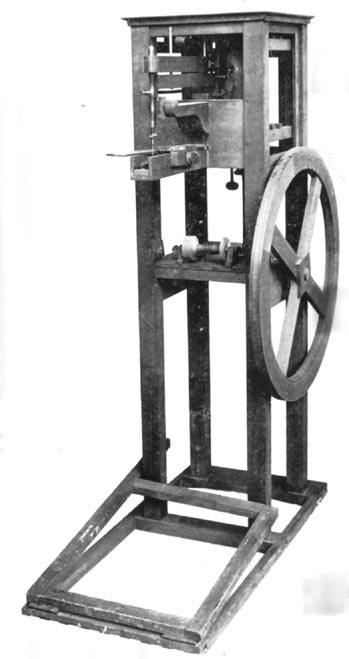 Barthelemy Thimonnier was born in a 1793 in revolution torn France. A few years earlier his family had moved from the centre of Lyon to set up a small textile business in L'Arbresle.
After a good but short education he was apprenticed to a tailor and made such good progress that by the age of 16 he had opened his own shop. In 1825 he moved his business to Saint Etienne and about the same time started to experiment with a machine that would join an embroidered cloth using a form of crochet hook.
With financial help from Marcel Ferrand, a local teacher Thimonnier took out a patent and within 10 years he had 80 machines set up in a factory in the Paris suburbs with a royal contract to manufacture army uniforms.
France was still in turmoil with Louis Napoleon stirring up the Bonapartists and it could have been no great surprise when a mob of local tailors burst into the factory and destroyed every machine.
Thimonnier, now penniless escaped the mob and fled back to the relative safety of St Etienne where he found a new financial backer Jean Mary Magnin who, being an engineer, believed that the original machine could be in considerably improved.
Between them they produced a Mk Two machine but it was now 1848 the year of revolution in Paris and France was no place for budding entrepreneurs.
Barthelemy Thimonnier and Magnin took a boat to England and two years later in an attempt to publicise the machine showed it at the Great Exhibition at the Crystal Palace in Hyde Park.
Some reports say that the machine arrived too late to be included in the judging which could have provided publicity the pair needed to kickstart but for one reason or another it did not excite favourable comment from the judges.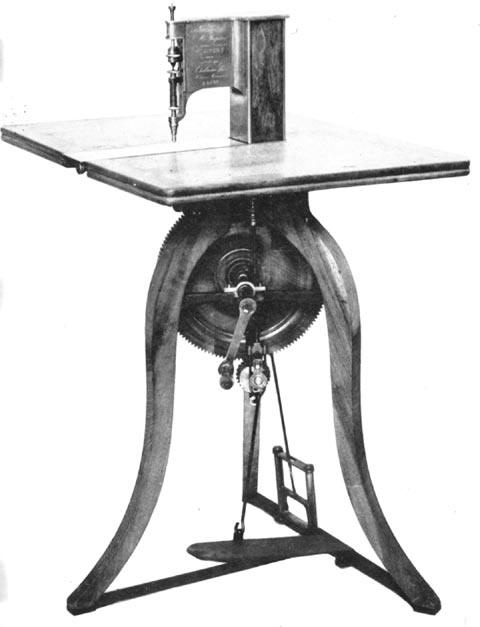 The machine was now getting past its sell-by date and the inventor returned to France where he was reduced to exhibiting its at fairs where the curious could for the payment of a few centimes enter a tent and watch the wonder of mechanical sewing.