Singer Centennial Models
A close-up of the Centennial medallionon a wrinkled 128.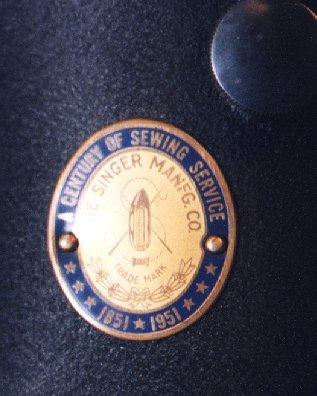 For their 1951 Centennial, Singer badged several of it's models with the Centennial medallion in honor of the anniversary.
The following from Graham Forsdyke on Centennial models:
When Singer introduced the Centennial range with the iconic anniversary badge, sales went through the roof and the Company rushed around the factory grabbing every machine they could find in an attempt to satisfy the dealers. This is not unique. There are cases of 1947 machines exiting the factory with the anniversary badge, but it's far from common.