Class 503
"Rocketeer"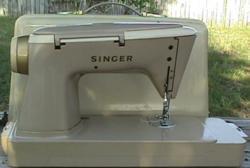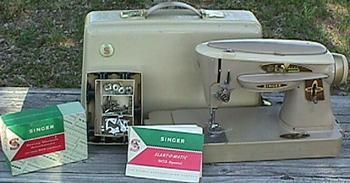 (Above Pictures Courtesy of Hector Hernandez)
Following Compliments of Sharon Reese: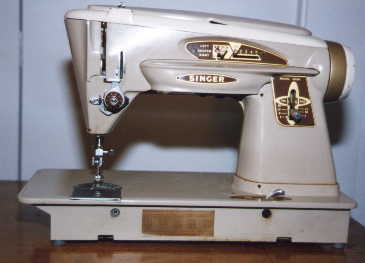 The first time I saw a drawing of a 503 Rocketeer (nickname given by collectors - not Singer), I knew I had to have one. Our house is decorated in art deco/50's futuristic styles, so I thought that this would be the perfect for me. They were made between 1960 and 1962. I used this machine for machine quilting until I bought a 500a.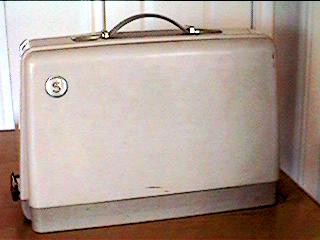 My 500a didn't have a case when I bought it. I bought this case with a 500 that was missing parts from a collector for the value of the case. Neither one of us wanted to take out the time to find the missing parts for the machine. I knew another collector who really wanted a 500, so I sold it to him for shipping costs, and he found the parts it needed. All three of us were happy with the way things worked out, which shows that it can be useful to let other collectors know what you're trying to find. : )