Life on the other side of the blanket
by Graham Forsdyke
ISMACS News
Issue 54
January 1997
RENEWED interest in the life and loves of Isaac Merritt Singer, following the re-publishing of an article I wrote some time back for ISMACS in the Featherweight Fanatics Digest on the Internet, prompted me to dig out this sad story printed in the New York Sun in 1884.
"Romeo A Singer, a legitimate grandson of the late Isaac M Singer, the millionaire inventor of the Singer , is a charity lunatic in the Ward's Island lunatic asylum. He is a boy of 18. He walks up and down the halls moody and sullen, constantly engaged in inventing machinery.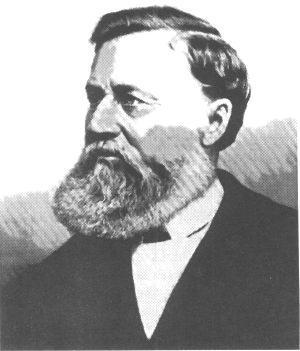 When he can be induced to talk he tells about the devices for new or improved machines which he has worked out. His face will light up for a short time as he tells of the fortune his inventions will bring him, but it soon resumes its sullen aspect, and he goes on brooding over cogs and cams and cranks.
He was taken to Ward's Island on June 19 from the Amityville asylum. He will probably not leave it until he is dead.
Romeo Singer is the youngest of the three sons born to William and his wife, Anna Singer. The wife, Anna, is now living as a housekeeper in the home of Mr. Samuel Colgate, at West Orange. She married William Singer 25 years ago, and got a divorce from him.
She afterwards married William Leith, a broker, who is dead. She had three children by William Singer. Her mother, Mrs. Pape of No. 3 Chrystie Street, reared them.
The oldest, Walter A Singer, is 25 years of age. He lives in two rooms at No. 145 Ludlow Street. His mother says that he is in abject poverty. He has a trade but the dull season for him is the summer, and he has been out of work some time.
The next one died last summer. He was a deaf mute, but was educated at an institution.
He was tramping in the West seeking war . He was walking along a railroad and was struck by a train.
The third is the insane son. He lost his reason six months ago. "
Graham Forsdyke adds: William Singer, the son of Catherine, first wife of IMS, died in 1884, 24 years after her divorce from the tycoon. Catherine had always declared this divorce unlawful and continued to use the Singer name.
On IMS's death Cathy contested the will, which, although leaving $500 to her son William and $10,000 to her daughter Lillian, made no provision for the wife.
A deal was struck and she received $60,000 with which she purchased a farm in Florida that was eventually given to son William, who promptly sold it.
What happened to the money is lost in history but for a family to go from a fortune of $60,000 - big, big money in the 1870s - to the charity ward of a lunatic asylum in just three generations takes some doing.