ISMACS International
International Sewing Machine Collectors' Society
Research

Manufacturers

If your sewing machine, accessory, or ephemera has a name on it, this is the place to start. If we don't have a listing for the name, please use the search function to see if there is any mention of it on our site.

General Information

Toy Sewing Machine Information




About Us

ISMACS News Magazine

ISMACS News

ISMACS News is the magazine of the International Sewing Machine Collectors' Society published four times a year for society members.

Feature Issue

ISMACS Membership

Joining ISMACS

The International Sewing Machine Collectors' Society is the premiere sewing machine collector's group. A quarterly magazine and access to our annual sewing machine auction are but two membership benefits.

ISMACS Email Digest

Joining the Email Digest

The ISMACS Email Digest is the place to ask all your sewing machine questions. You will be greeted by the internet's finest people and your enquiries will be answered by leading experts.
Singer sewing machine decal sets:
"Painted" Floral variants
There were many. Here is a selection, mostly from the very early 1890s, one of which may have been this 1884 design for the IF (Improved Family).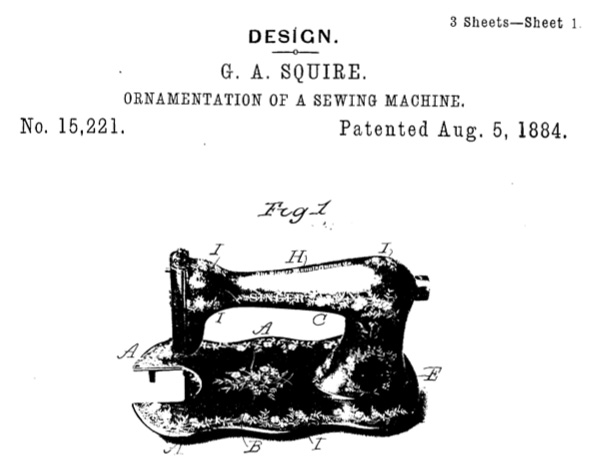 The IF wasn't produced in quantity until 1887 and is known to have suffered initial production problems.
There are .pdf downloads of the original Design Registrations (like Patents) for two ornamentation sets: George A. Squire's 1884 IF floral design and a set featuring sprays of forget-me-nots with "... slender tendrils,various flowers and buds..." by Ewald Hähnel (1883). Hähnel was a free-lance designer who supplied decal sets for Singer, Minnesota, Davis, New Home and others.
My identification of some flowers may be not be accurate.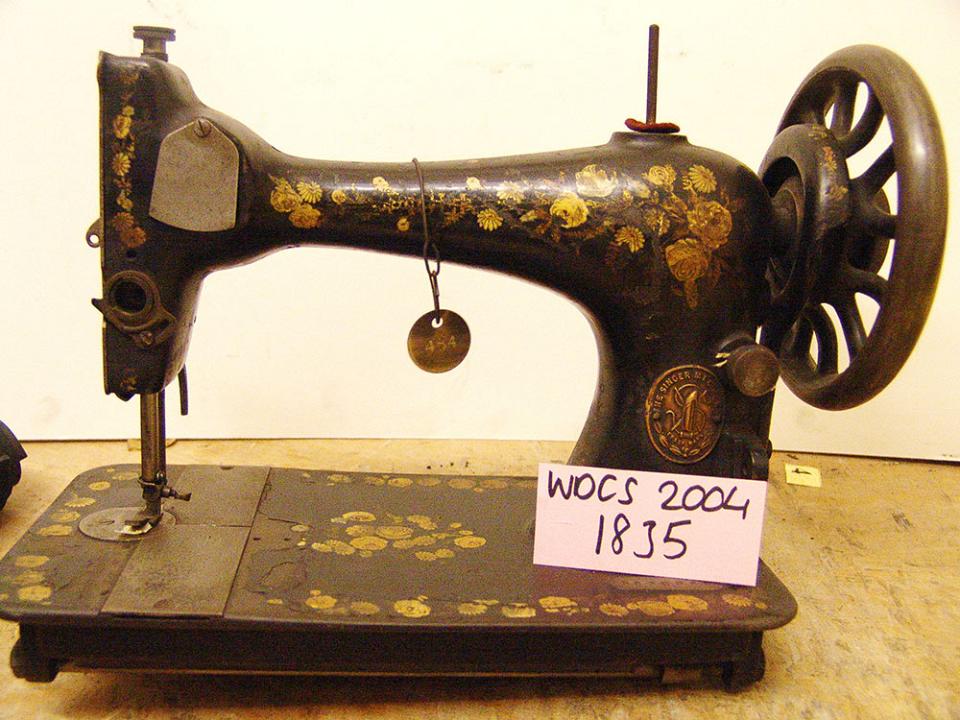 Roses and daisies (Compositae) (VS3/28)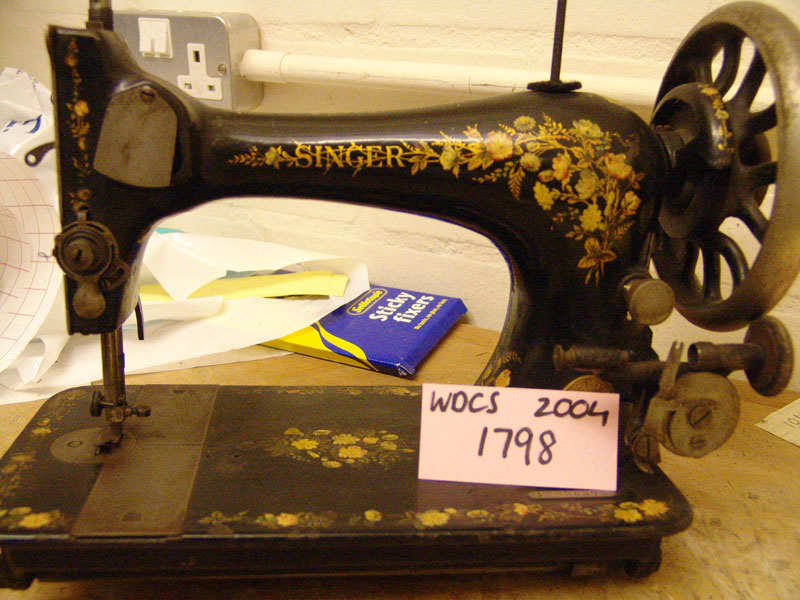 Cistus(?), dog rose and cornflowers (VS3/28)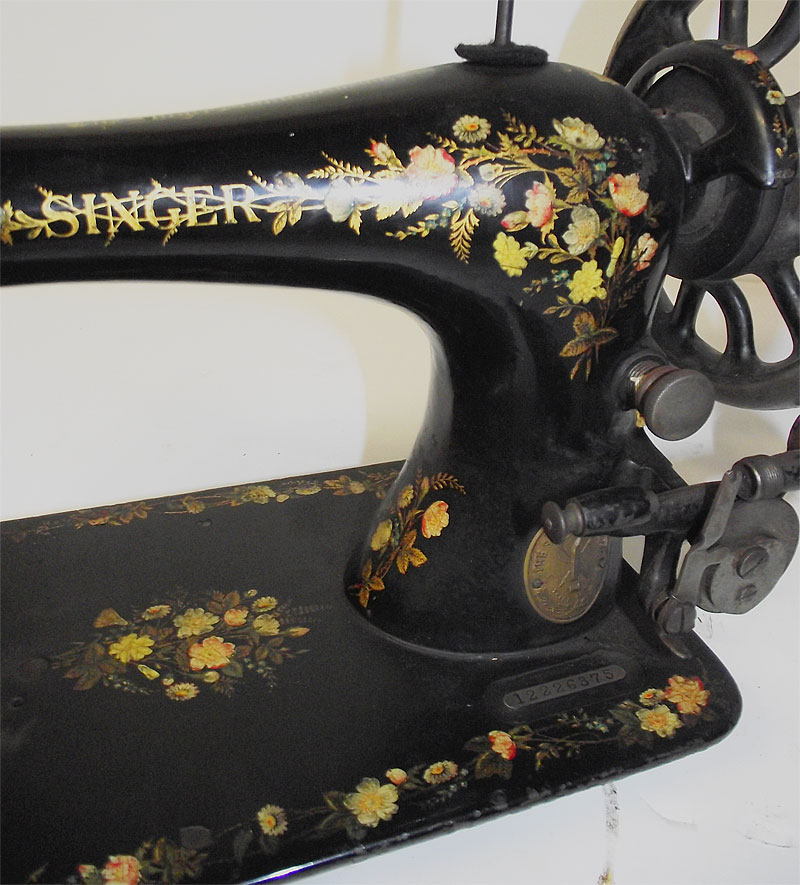 Same cistus(?), orange blossom(?), primroses, possibly cornflowers, etc. (VS3/28 - arm detail).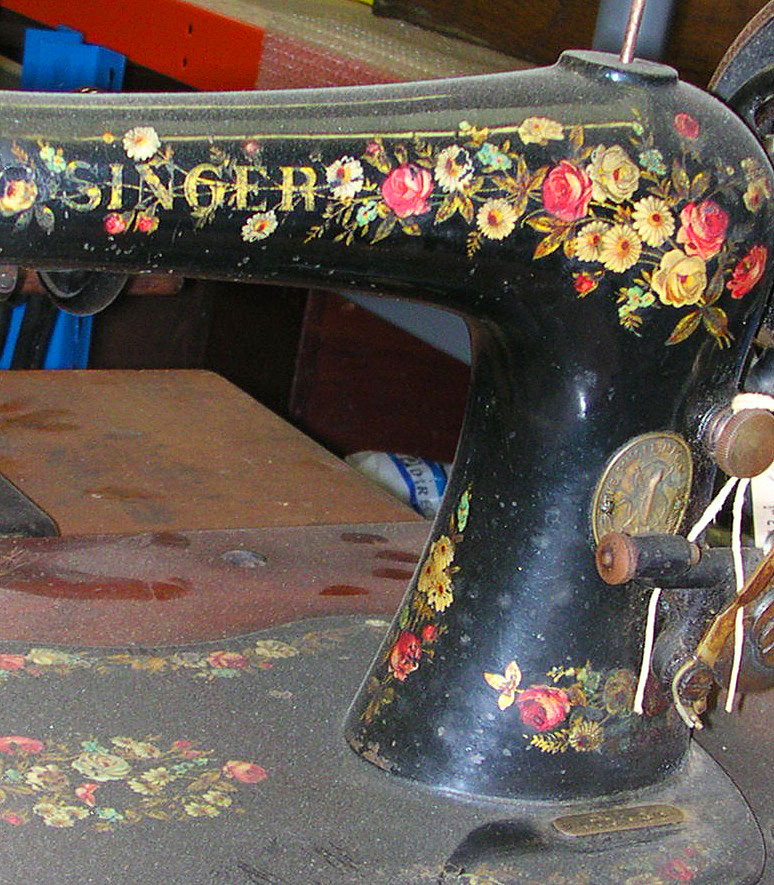 Red and cream roses, daisies, forget-me-nots, etc. (VS2 - arm detail)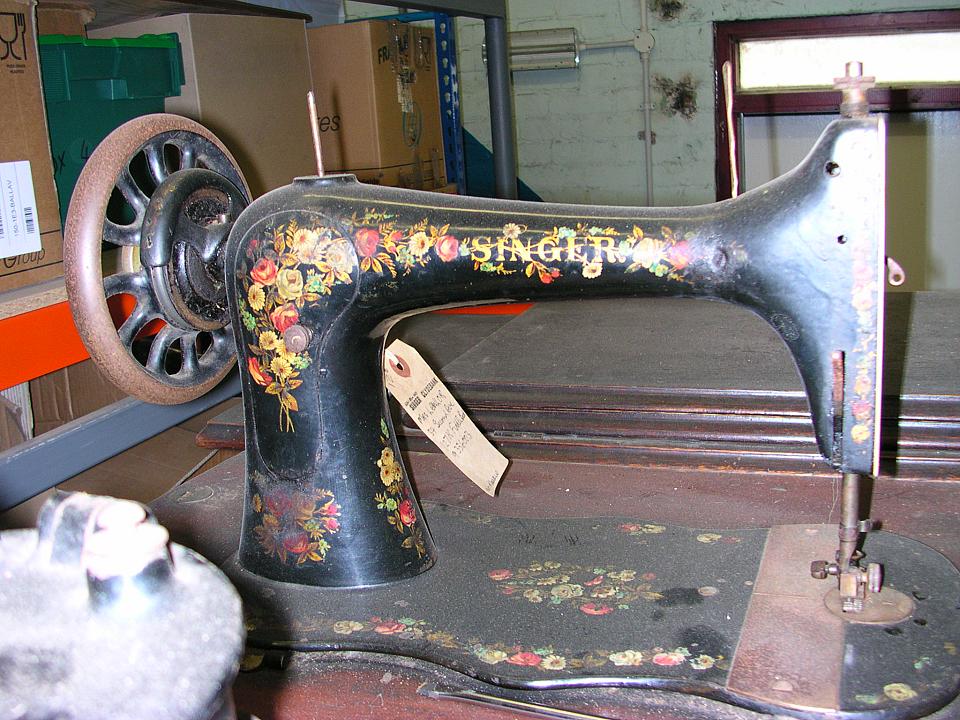 Red and cream roses, daisies, forget-me-nots, etc. (VS2- rear).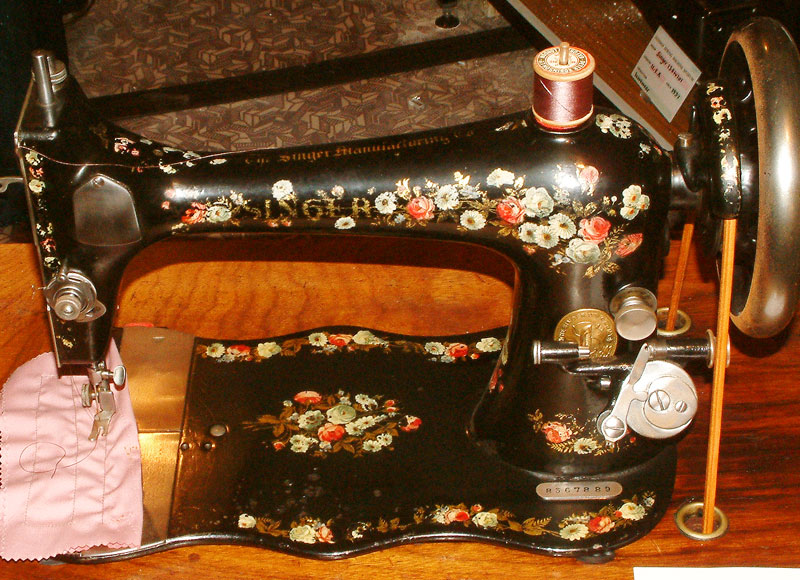 Same design with red and white roses (possibly cistus), daisies - but no forget-me-nots (VS2)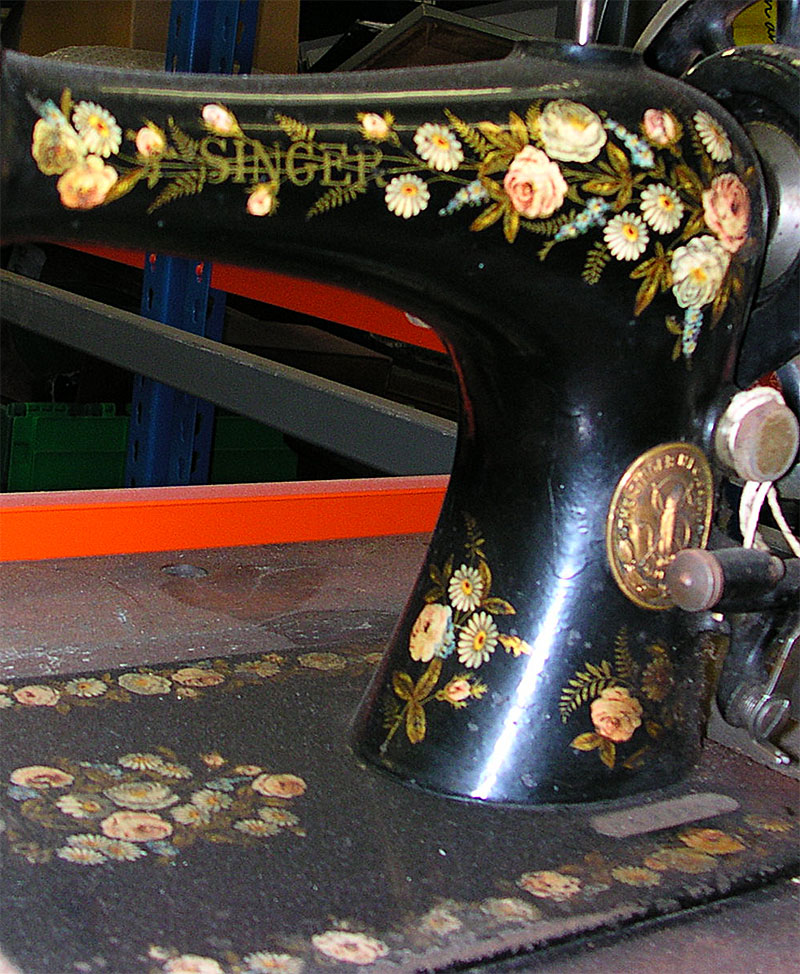 Pink and white roses, daisies, ferns and sprigs of blue flowers (VS3/28 - arm detail)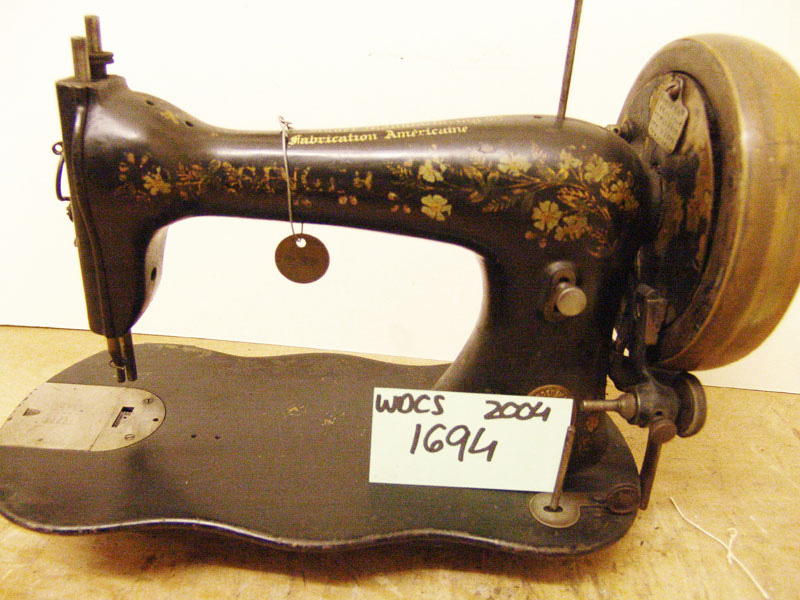 Potentilla(?) on a rare electric "Improved Family" (c. 1889/90). Presumably made for export, it is marked "American made" in French.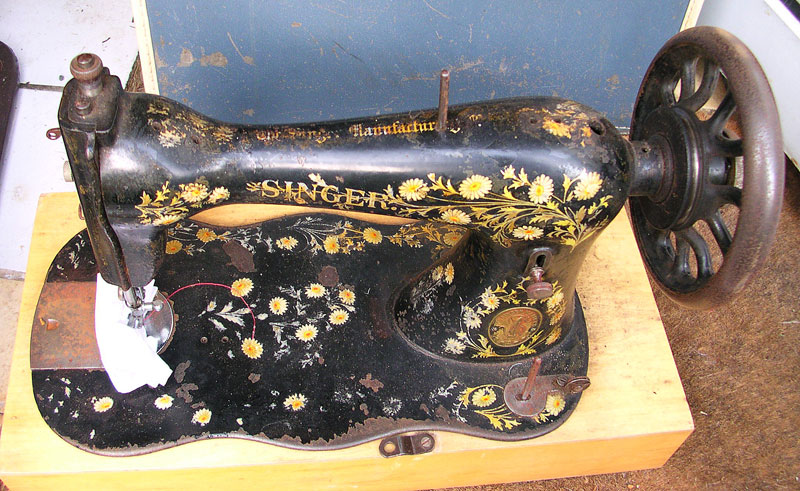 Daisies and leaves (IF)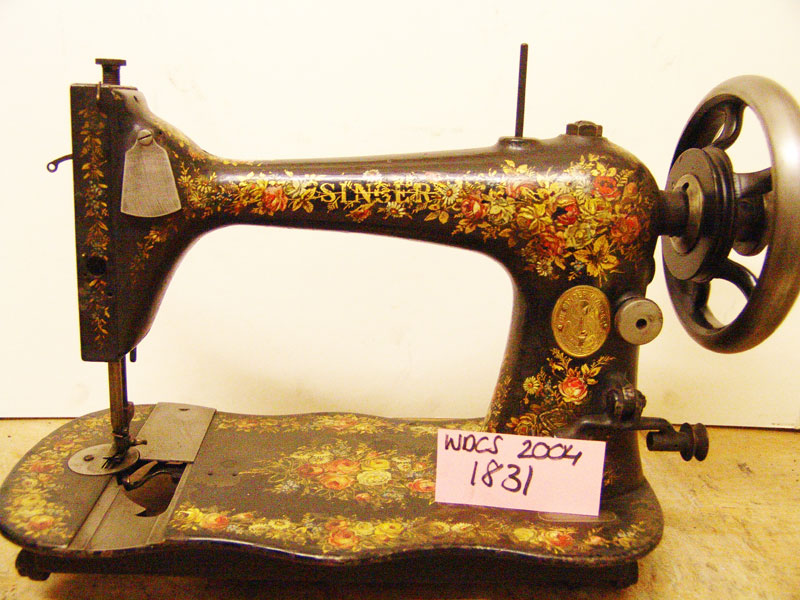 Roses, foliage and....? (IF c.1890)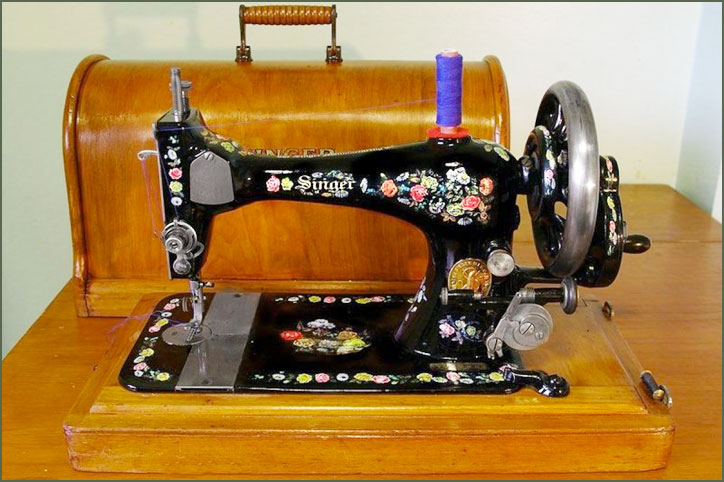 Coloured roses, daisies and logo in "Germanic" type (28).
(Copyright photos courtesy of West Dunbartonshire Libraries and Museums and ISMACS News)

Joining Us

About Us
ISMACS is an organization totally independent of all sewing-machine manufacturers, past or present and is not affiliated with any of the companies mentioned in these pages. Please Note: Do not contact any ISMACS official in an attempt to solicit a valuation - it is not possible other than by hands-on assessment and your request will be ignored.