Soapy Joe's
by Linda Jones
ISMACS News 106
March 2012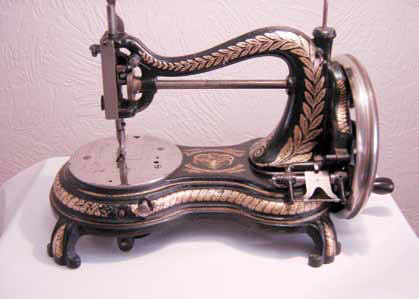 We visited the Newark Antiques Fair in Lincoln a little while ago. It wasn't a pleasant day and while I was busy wrapping myself up, Rod disappeared into a tent. He eventually came out with 'How would you like a catback?' and received the usual reply 'only if it is a Condition 10, like Maggie's'.
Well that did it and he decided he didn't want to pay the asking price anyway. We carried on looking, but he wouldn't let it go. He went back and haggled, as he does, but the trader wouldn't reduce her price to his liking.
Suffice to say, at the end of the day, on the way out, convinced that the lady would now pay HIM to take it away, he tried again. But this time I went with him, had a quick look and just told him to pay up.
No, it wasn't a condition 10, but it turns out that it is a promotional prize given away by the Joseph Watson Soap Company in 1906. The company was known locally as 'Soapy Joe's' based, after 1861, at the Whitehall Road Soapworks, Leeds.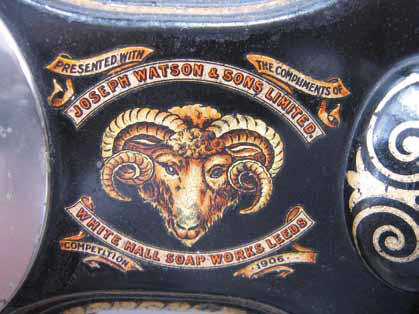 'Soapy Joe's' were one of UK's largest soap manufacturers, but they had strong competition. In order to publicise their soap they embarked upon a newspaper advertising campaign encouraging customers to save their soap wrappers and send them in to the company.
Every customer received something in consolation, but those sending in the most wrappers received fabulous prizes such as £50 cash and apparently 500 of these sewing machines were up for grabs. I see Geoff Dickens has one on his site. Who else has got one?
In a previous campaign in 1894, Joseph Watson had offered a return ticket to Brighton (by the sea) from London (same day) in exchange for 90 soap wrappers, so how many bars of soap did they have to buy in order to 'win' a sewing machine, priced £6.00 at the time?
No, I haven't cleaned it yet. Perhaps I need a bar of soap.