Class 66
Model 66-16


Low Shank
Oscillating Hook
Class 66 Bobbin
15x1 Needle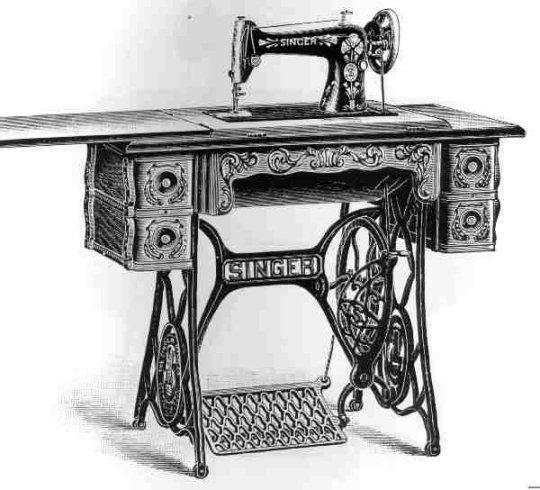 A 66 Treadle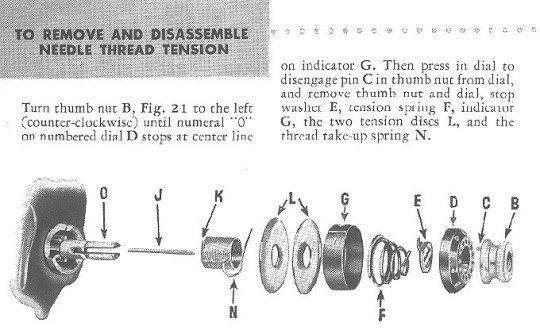 Tension Disassembly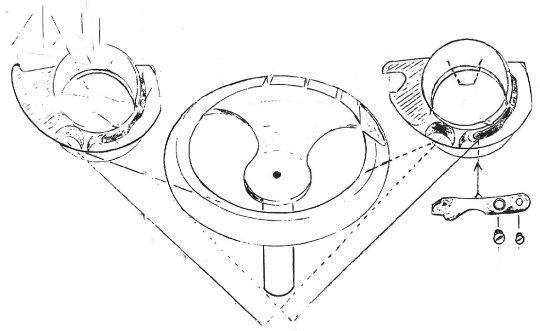 The 66 Bobbin Case and Hook Assembly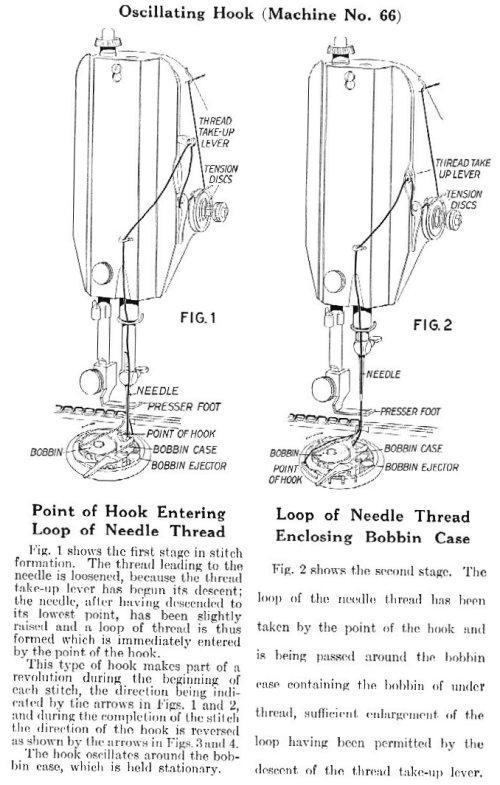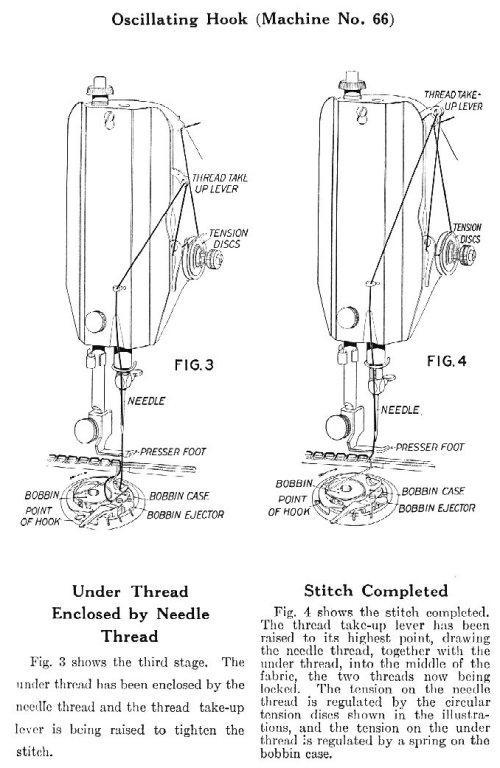 Threading Diagram for Model 66-1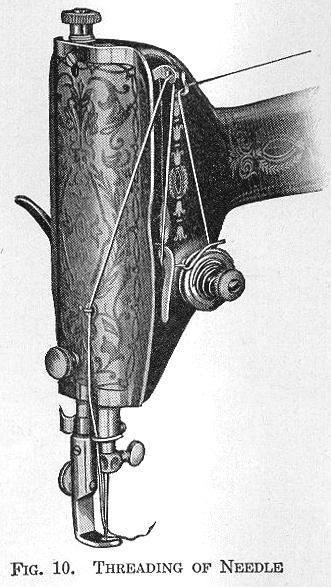 Notice that the presser foot attaches onto the back of the presser bar. This characteristic is exclusive to
Model 66-1

(Picture Courtesy of Dorothy Brumleve)
Oiling Diagrams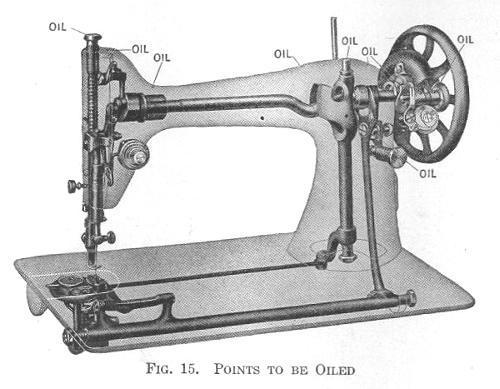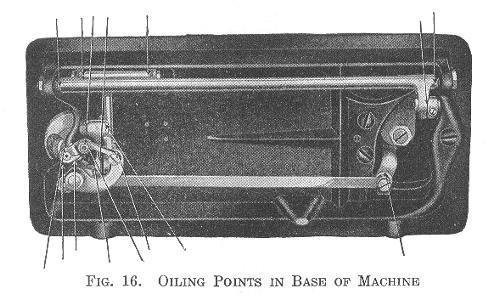 (Oiling Diagrams Courtesy of Dorothy Brumleve)
This picture shows the "thistle" decal.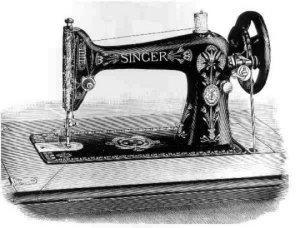 This picture shows the "red-eye" or "red-head" decals.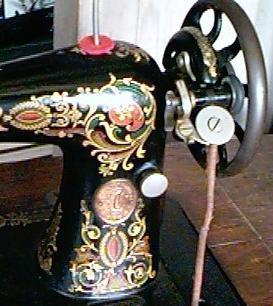 (Picture Courtesy of Charles Law)

Following Compliments of Sharon Reese:
This Singer 66 was made in the 1920's and started out life as a treadle. Later, a Singer dealer added a motor and a numbered tension dial. The decal type is called "red eye" by collectors (There is also some green in the decals). I'm not sure of the exact age of this machine because the serial number was hard to decipher.