Singer, Babcock & Wilcox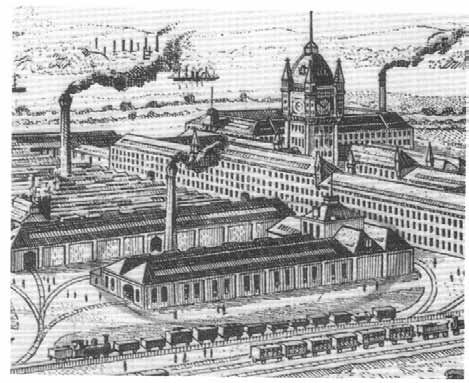 by Martin Gregory
ISMACS News 104
September, 2011
One of the companies in which Isaac Singer invested parts of his fortune from the Singer organisation was the Babcock & Wilcox boiler company. George Babcock and Stephen Wilcox had patented their design of a water-tube boiler in America in 1867 and the Singer company had been helpful in developing their boiler there.
They patented the boiler in England in 1873. In 1881 they approached the Singer company, then in Bridgeton, Glasgow, for help in manufacturing their boiler in Great Britain. Initially, Babcock & Wilcox imported parts from America for assembly here.
Clydeside had a large reservoir of skills in the iron and steel trades and, from 1883, both steam drums and castings were being made locally. When Singer opened their Kilbowie (Clydebank) factory in 1883-4, the foundry had spare capacity and the first Babcock & Wilcox boiler to be made completely in Britain was delivered in 1885, from a specially designated part of the Singer works.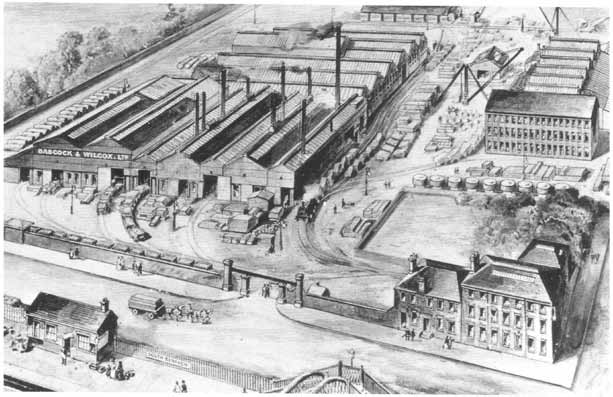 By the end of the decade, over 40% of the world sales of Babcock boilers were being made in Singer, Clydebank. F. G. Bourne, the Singer Manufacturing Company President, was a director of both the Babcock & Wilcox parent company in New York and the British subsidiary. Figure 1 shows the foundry area of the Singer works as depicted in a Babcock & Wilcox publication of the time. The Singer name on the clock has been carefully left out by the artist!
The boiler was a great commercial success and demand outstripped the spare capacity of the Singer Kilbowie (Clydebank) factory. In 1891, Babcock & Wilcox Ltd. was set up as a British Singer, Babcock & Wilcox company and, in 1895, they purchased a site for their own factory opposite Kilbowie on the south bank of the river Clyde, in Renfrew. Figure 2 shows the original Babcock & Wilcox factory in Renfrew. Like Kilbowie, it had a railway station just outside the gates. (MG)