Class 31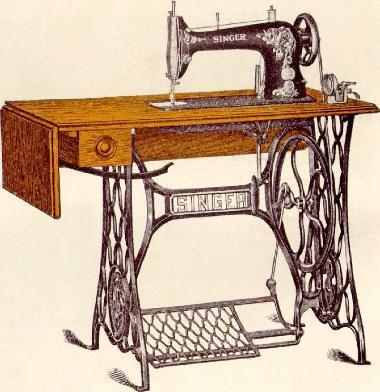 Model 31-15
The Tailor's Machine on Table No. 5231
The table shown is a very convenient and popular form for the use of Tailors and other manufacturers handling large quantities of material in irregular form.
With leaves down, this table is 38 inches long by 19 inches wide.
With leaves up, it is 48 inches long by 25 inches wide, thus affording ample room for easy and convenient handling of this class of work.