No. 1 Machine, Silver-plated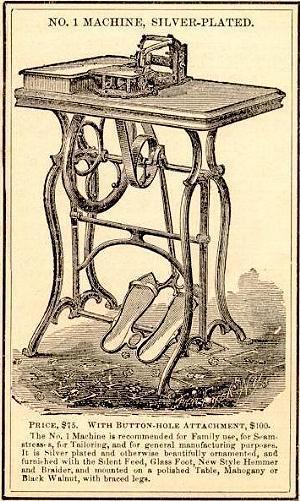 Price, $75. With Button-hole attachment, $100.
The No. 1 Machine is recommended for Family use, for Seamstresses, for Tailoring, and for general manufacturing purposes.

It is Silver plated and otherwise beautifully ornamented, and furnished with the Silent Feed, Glass Foot, New Style Hemmer and Braider, and mounted in a polished Table, Mahogany or Black Walnut, with braced legs.