Model 27 Attachments
Not strictly for the Model 27, these puzzle-box instructions should still help out.
This is what came with a 1899 Model 27 as original equipment. The patent date stamped on the outside of the box is 1889.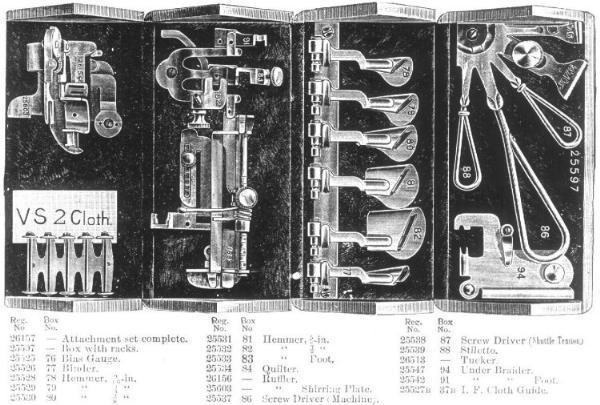 The Following Compliments of Sharon Reese:
This box was a gift from my best friend (She was my best friend even before she gave me the box. <VBG>) This went with a model 27. The velvet on the inside is purple.