Singer Presidents
I'VE BEEN doing a little research on the men who headed up the Singer company during its first 100 years the period of fantastic growth that brought the company from nothing to one of the worlds top money-earning corporations."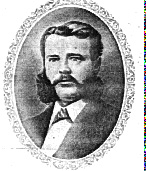 First man to hold the title of president was Isslee A Hooper. He had entered Singers employ as a clerk shortly after production started in 1851.
When the company was incorporated as the Singer Manufacturing Company in 1863 he was selected for the number-one post of president, and served as such until his resignation 13 years later. He continued serving on the board for a further three years.
During his reign the first foreign factory was opened in Scotland in 1867 and the following year the cabinet works was built at South Bend, Indiana.
This was one of the greatest periods of company expansion with business increasing so much that the original Mott Street factory was unable to meet demand and the Elizabethport factory was opened in New Jersey in 1873.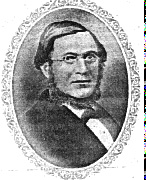 Hooper was succeeded by the most famous of Singers employees Edward Clark. He had first met Isaac Merritt Singer in 1849 when, as a lawyer, he advised Singer on a patent application for a wood-carving invention.
And it was a legal issue that brought the pair together again in 1851. The Singer Company had moved from Boston to New York City to begin production, only to be faced with a demand for $25,000 from Howe for alleged patent infringements.
Singer sought out Clark at his NY office and cut a deal whereby the lawyer would handle the Howe issue and also all of the Singer Company's legal affairs for 10 years in exchange for an interest in the business.
The two bought out Singers earlier partner George Zieber and soon settled into a routine with IMS handling manufacturing and development and Clark taking over not only legal matters but also the sales and finance departments.
It was Clark who in 1856 devised the then-revolutionary hire-purchase plan, the forerunner of all installment setting.
Clark today might have seemed a more obvious choice as initial president rather than Hooper. He seems to have done the job from the background, being a board member but also initiating much policy-making decisions.
Clark is credited with the enormous growth that took place under Hooper's presidency and he played a big part in the setting up of the Sewing Machine Combination the cartel composed of Singer, Grover & Baker, Wheeler & Wilson and Howe which controlled sewing-machine production in the USA for 14 years.
Clark was 65 when Hooper resigned in 1876 and had just six years left to live. Yet in those six years he drove the company forward, increasing sales during a period of world-wide economic recession.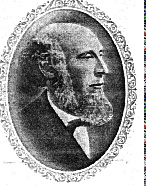 George Ross McKenzie succeeded Clark as President in 1882. A Scot, he had emigrated to the USA in 1846 and joined Singer five years later as a cabinet maker at the first New York workshop over the New York, New Haven and Hartford railroad station on Center Street.
By 1860 he was appointed superintendent of the new Mott Street plant. Three years later, when the Singer Manufacturing Company was formed, he was elected to the six-strong board of directors.
Initially his area of responsibility was at the manufacturing end of the business and he had much to do with the building and equipping of the New York, Elizabethport and Clydebank factories.
He travelled extensively on Singer business, visiting the UK many times, but also making long sea trips to Australia and New Zealand.
It was his initiative that spread Singer world-wide with branch offices being opened in China, Japan, Malaya, South Africa and in many South American countries.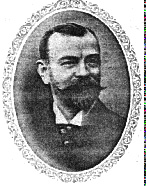 When he retired in 1889 well over half a million Singer machines were being sold every year.
Frederick G Bourne continued the tradition of generals-from-the-ranks. He was appointed president in 1889.
He was a former Singer clerk who worked his way through the ranks to company secretary before his final appointment.
Bourne also carried out the first decentralising of the company, splitting the corporation into industrial and domestic-machine divisions, and foreign divisions of Singer became more autonomous.
Singers first electric machine was one of Bournes babies. It was built in 189 with a motor made by Diehl & Company later to be absorbed into the Singer empire.
During Bournes 16-year tenure, sales rose to the magic one-million-per-year mark. When he retired in 1905 Singers workforce was close to 100l000a third of which were engaged in manufacturing - the other two thirds were the selling arm of the company.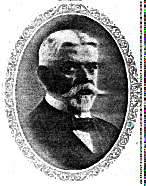 Longest serving of the pioneer presidents was Sir Douglas Alexander who held down the position from 1905 to 1945.
He was born in England, educated in Canada and eventually opened law offices in New York City. In 1891 he joined Singer to work with then-president Bourne and within five years he was on the board and had Vice-President painted on his door.
Those who thought Singer had reached its maximum possible expansion under Bourne were in for a surprise, for during Alexander's first 10 years in office he had tripled the previous-best sales figures.
He began a policy of installing local managers in foreign outlets and extended the hire-purchase system around the globe.
Alexander also masterminded the buying out of Wheeler & Wilson, once Singers strongest competitor, in 1905.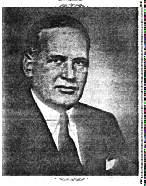 During World War One the Singer factory in Britain was given over to producing munitions and in recognition of the co-operation between the company and the British government, Alexander was made a Baronet by King George V in 1921.
Alexander died aged 85, still at the Singer helm, in 1949the longest-serving president in the company's history.
To bring our story to the full 100-year mark, he was succeeded by Milton C Lightner, a Harvard Law School graduate who was incumbent president during the 100-year anniversary celebrations in 1951.