Singer sewing machine decal set:
48K 'Oddities'
It is generally believed that the Singer 48K used only the "Ottoman Carnations" decals.However, this example (from the Clydebank factory) shows there was at least one other. The machine has clearly been used.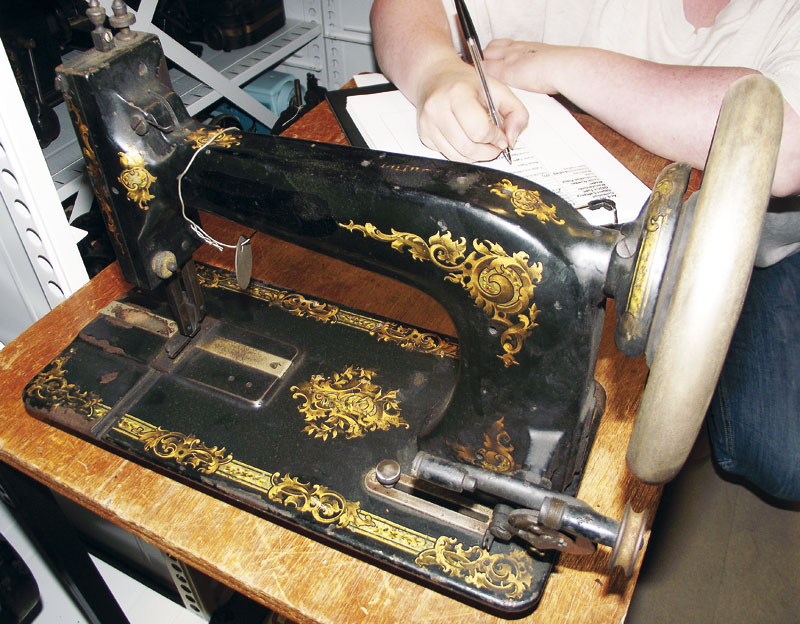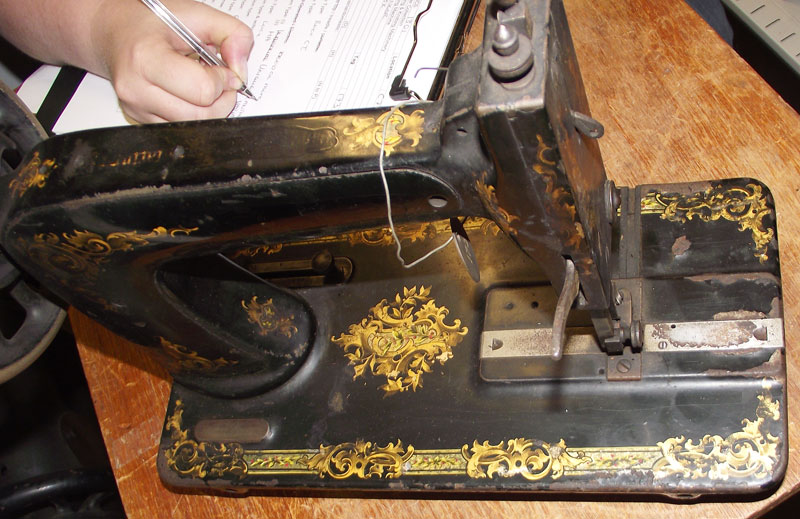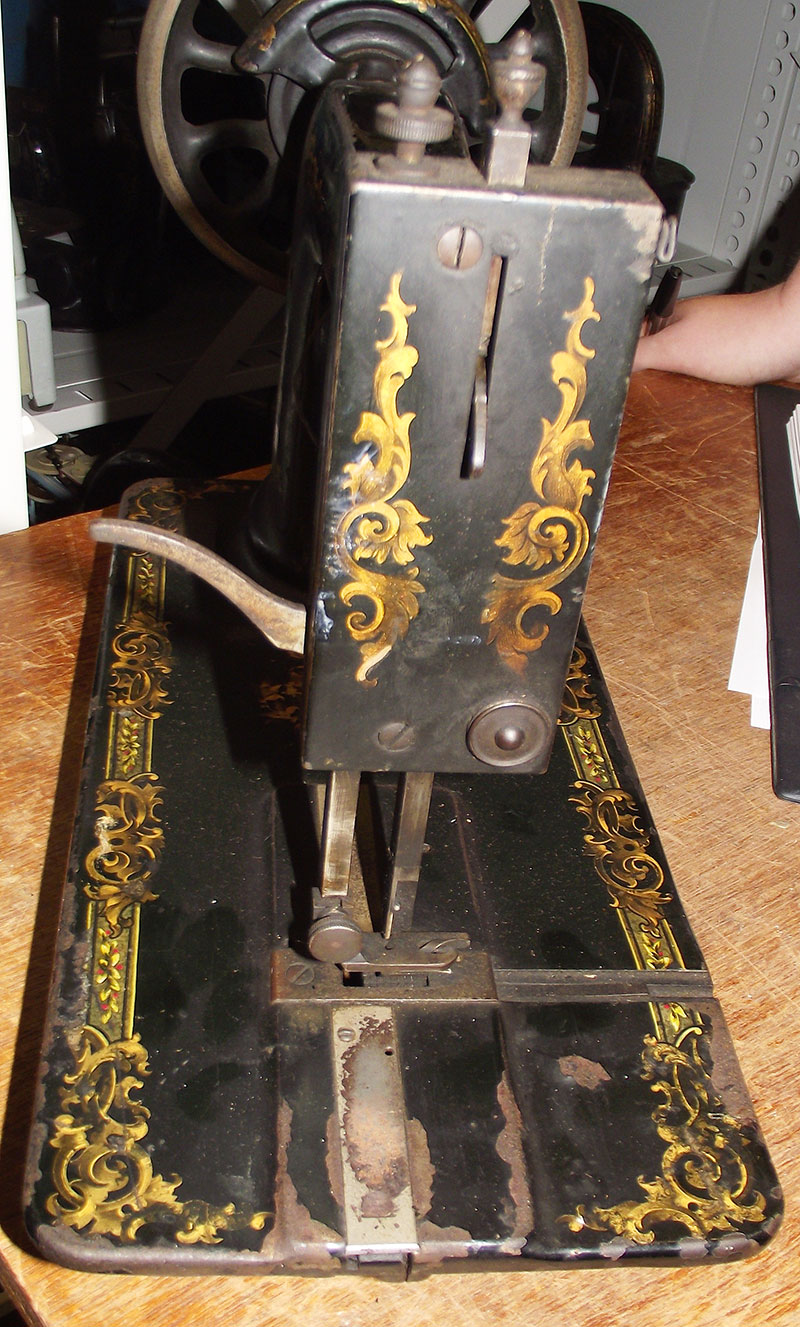 These are unassembled castings from Clydebank. They are decorated partly with adapted elements from existing decals, with some anomolous designs.No explanation is offered for these 'samples' - prototypes? Experiment? An apprentice with too much time on his hands...? Who knows?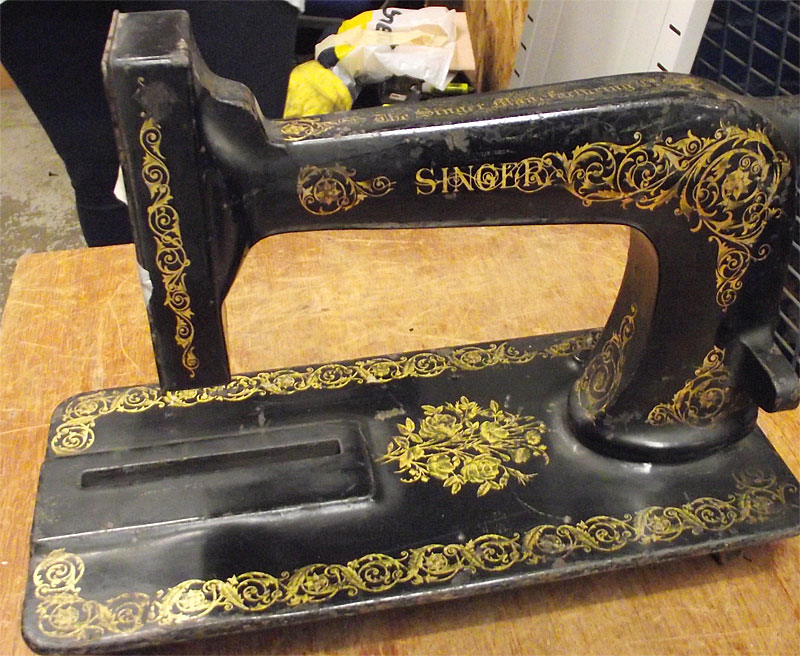 The Clydebank Singer collection has several more examples of strandgely decorated 48K machines: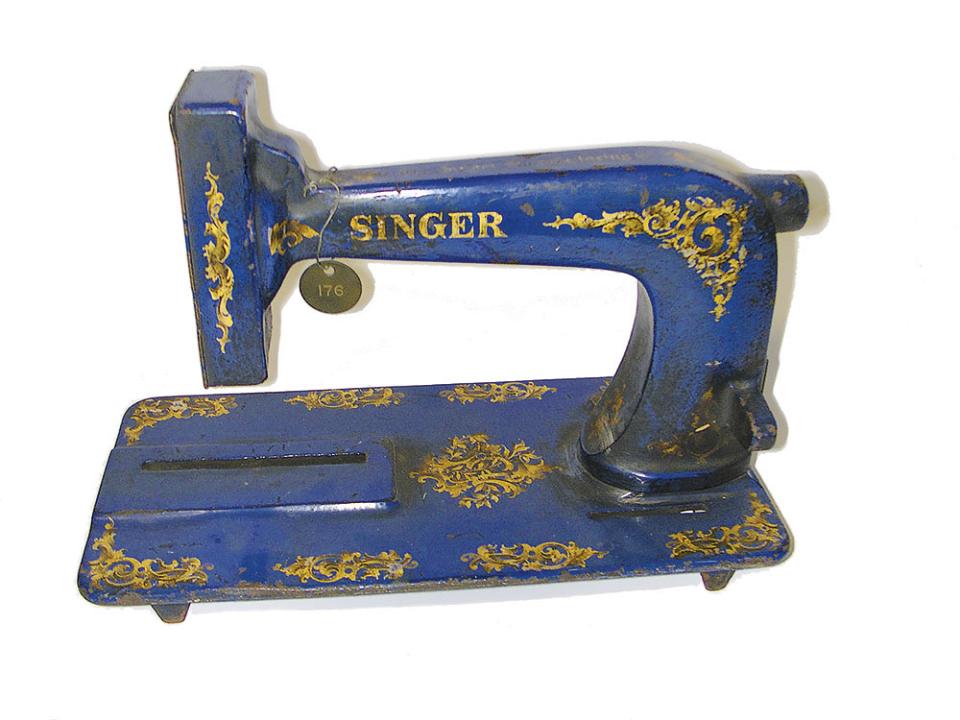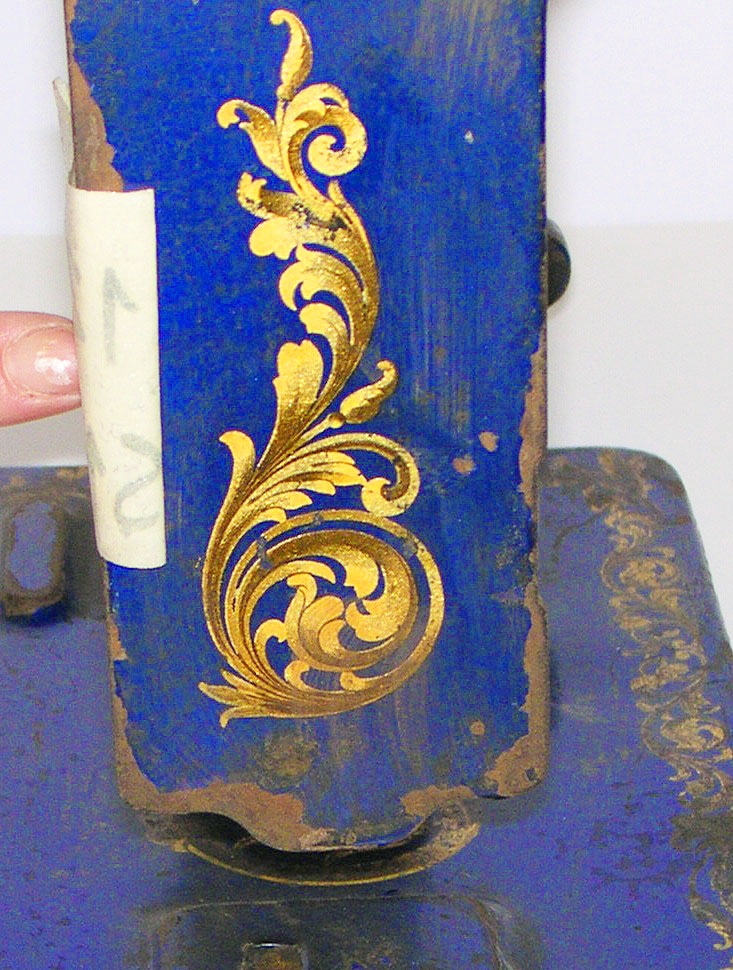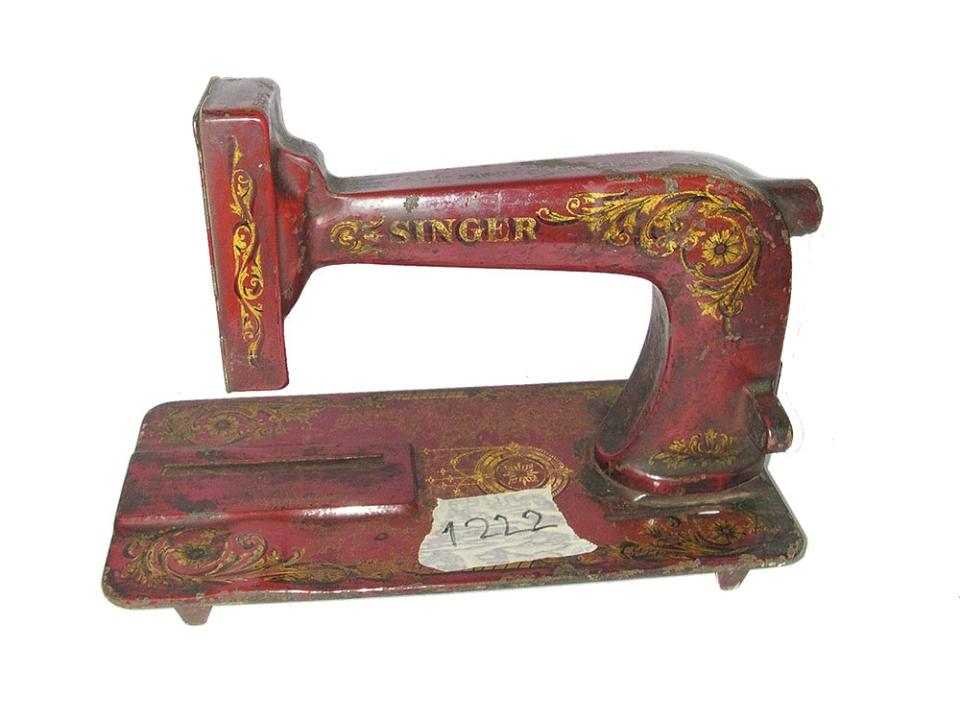 (Copyright photos courtesy of West Dunbartonshire Libraries and Museums and ISMACS News)