No. 48 Cabinet
Singer 201s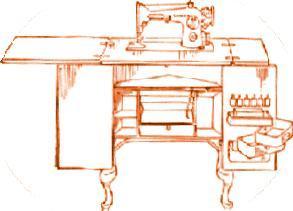 All Singer Electric Machine cabinets are equipped with the new combination speed controller which can be used either as a knee controller or as a foot controller. Either position of the controller permits the same perfect control of the sewing speed which is noteworthy in Singer machines.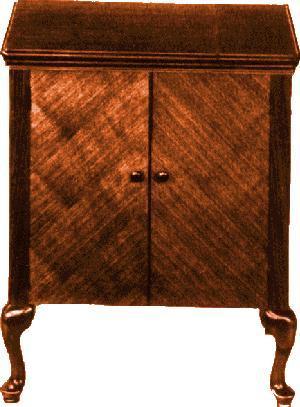 Cabinet No. 48 is supplied only with the 201 machine head. Beautifully finished in woods of selected grain, this aristocratic cabinet reflects good taste in keeping with other fine furniture. The front doors open out, revealing a spool rack, a convenient tray, three hinged drawers and the three dust-proof compartments to accommodate materials and attachments.
The large extension leaf permits handling of bulky material.