Kimball & Morton's Pride
by Erin Jones
ISMACS News 99
July 2010
Dispatched by a caring mother (caring about sewing machines, that is) Erin Jones, daughter of ISMACS' Secretary and Membership Secretary, made the pilgrimage to view…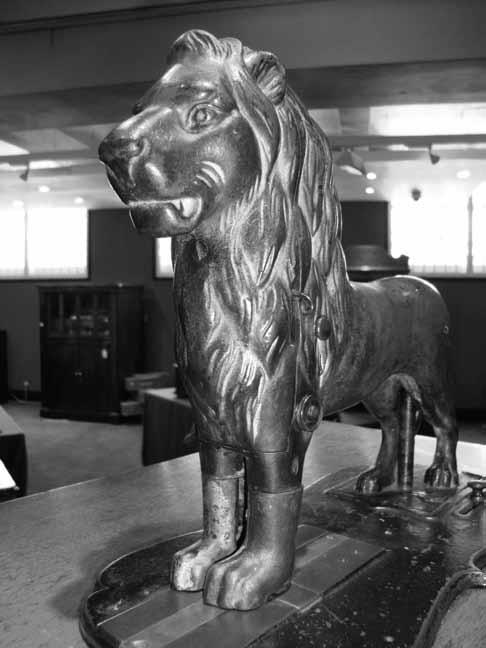 Okay, so you guys know what it is, and know far more about it than we ever will, but Sarah and I visited the Kimball and Morton lion machine at Bonhams, in the Fine Mechanical Music and Scientific Instruments sale, before it was placed in the auction.
We'd been informed before we went that there would be a wine and canapés reception 'for the punters', which was a major draw. Never ones to turn down free drink, we absorbed the information kindly provided by Lawrence Fisher of Bonhams, having been presented with the lion's 'feet' on our arrival. These had been kept in a locked cupboard due to their removability, together with a photocopy of the front page of the second generation lion's brochure which had been found in the drawer of the machine.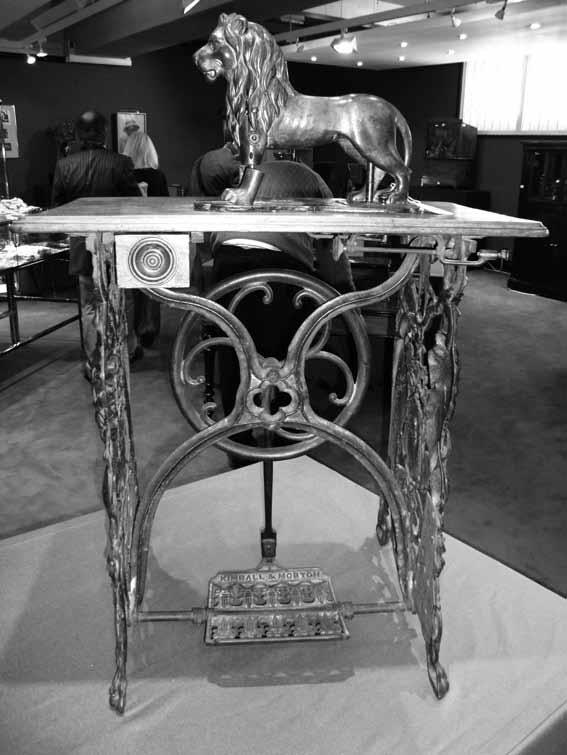 On inspection of this document we surmised that the artistic merit of the earlier machine far surpassed that of the second model and we both agreed that we would prefer to own the first generation machine if we were ever to buy one.
I didn't think that it was the prettiest machine I had ever seen - I am not a connoisseuse - however, it certainly was one of the more unusual. The machine appeared as if it were a Vogue model, proudly standing on a dais inside the door of the viewing room, allowing us to photograph it from every conceivable angle.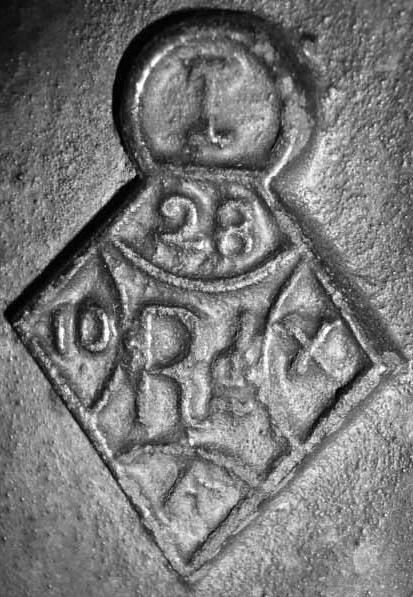 Lawrence, meanwhile, had progressed around the room, winding up every barrel organ, symphonium and music playing object and letting them play; whether they had been tuned or not. We finished our wine while investigating the rest of the lots, which included automatons, glass wasp traps and electric corsets(?); the highlight being the brief vision of an oiseau chantant doing its thing before disappearing under the flap. A very weird mixture of stuff, indeed.
Then we went over to Harrods where the staff were officious and overbearing. And almost wished we were back in Bonham's listening to the barely tuned barrel organs.
Erin Jones