Household Sewing Machine Style 0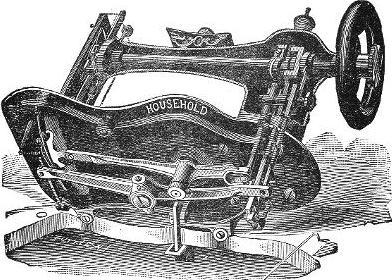 Extensively Used for Manufacturing Purposes
Original Price: $47.00
It has a plain black head, without ornamentation, is the same size as the Family "Head," but has some parts extra hardened, and is mounted upon a plain stand, with a cleated table of solid ash wood. The table has an end leaf, and with the leaf measures 17 x 40 inches. It has also a tool-drawer, measuring inside 3 x 3 1/2 x 8 1/2 inches. It is without cover.
A large solid table, cleated to prevent warping, and measuring 24 x 48 inches, may be substituted for the above table at small additional cost. With this is a special drawer, measuring 4 x 6 x 16 inches inside.
The added table area is at the left and rear of the machine head, where it is most useful.
Machine heads or complete machines fitted expressly for manufacturing purposes are supplied.