New Domestic Combination Fly-Wheel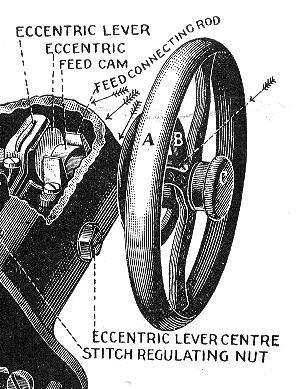 The Combination Fly-Wheel
(A) -- The main part of the wheel secured to the shaft.
(B) -- The pulley, which is secured to the wheel in sewing, but runs loose in the winding of the bobbins.
(C) -- The nut by which the wheel and pulley are united. A slight turn of the nut with the fingers serves to tighten or loosen the pulley.